Panelization is a must-have with the consideration of PCB manufacturing efficiency. On the one hand, panelization leads to the improvement of PCB manufacturing efficiency so that lead time can be reduced. On the other hand, for small PCBs with irregular shapes, panelization is the most effective manufacturing way. For PCB assembly, panelization is helpful because it can downsize the cost of labor and it's convenient to control products'quality.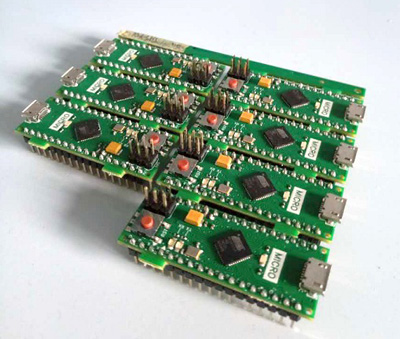 However, panelization has some restrictions as well. The size of whole PCB panel must conform to the manufacturing capabilities of automation equipment including paste printers, SPI equipment, SMT machines, reflow oven, AOI equipment, AI Panasert and wave-solder machines. Generally speaking, the maximum size of overall layout is 450x330mm while the minimum size of overall layout is 50x50mm. Some irregular PCBs that have small sizes and can't be panelized only rely on auxiliary vehicle for assistant fabrication.
However, a problem always remains prominent in the process of panelization when PCB manufacturers and SMT fabricators fail to take full consideration of manufacturability and to reach the benefit maximization of manufacturing cost. They have to depend on the most suitable combination methods according to specific PCB requirement with consideration of cost and manufacturing capability.