PCB Assembly Overview
PCB Assembly Overview
For printed circuit board assembly and PCB prototype assembly, the only company you need is PCBCart. PCBCart is proficient in both PCB assembly and fabrication, so we can cover all your PCB requirements from start to finish. Some of the benefits of calling PCBCart for your PCB assembly include:
• Custom fabrication
• Parts sourcing
• High-quality assembly
• Comprehensive quality assurance checks during every project phase
• Lower overall PCB costs
• Better chances to meet project deadlines
• Ability to focus more time and energy on PCB design
• Flexible volume assembly alternatives
Looking for a free quote? You may submit your PCB Assembly quote request and get a free quotation within 48 hours.
We offer 5 PCBA options:
Our flexible PCB Assembly options cover all your requirements in different product development stages: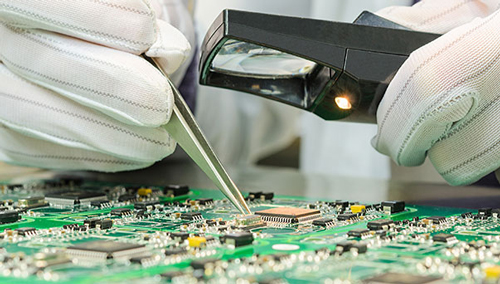 PCB Assembly Service from PCBCart
While many PCB Houses claim to offer superior PCB assembly services, PCBCart actually delivers on what we promise. Our turnkey, or consigned printed circuit board assembly, service meets IPC Class 3 standards and is ISO 9001:2008-certified, RoHS compliant.
We handle SMD, through-hole and mixed assembly projects, and also offer free DFM checks along with function testing based on your specific requirements. Even better, there are no minimum cost requirements to meet, and we never tack on an additional tooling charge for reorders. Our assembly capabilities are listed in the table below:
Features
Capability
Quality Grade
Standard IPC 3
Order Quantity
1pc - 10,000,000+pcs
Build Time
1 - 5 days, 1 - 2 weeks, or scheduled deliveries
PCB Spec Requirements
PCB whose width/length is less than 30mm should be panelized
Max board size: 500x450 mm
Board Type: Rigid PCBs, Flexible PCBs, Metal core PCBs
Surface finish: lead/lead-free HASL, ENIG, Silver, OSP
Assembly Types
Surface mount
Thro-hole
Mixed technology (SMT & Thru-hole)
Single or double sided placement
Conformal coating
Shield cover assembly for EMI emission control
Solder Type
Lead-free - RoHS
Parts Procurement
Full Turnkey
Partial Turnkey
Kitted/Consigned
Component types
SMT 01005 or larger
BGA 0.4mm pitch, POP (Package on Package)
WLCSP 0.35mm pitch
Hard metric connectors
Cable & wire
SMT Parts Presentation
Bulk
Cut tape
Partial reel
Reel
Tube
Tray
Stencils
Laser-cut stainless steel
Other Techniques
Free DFM Review
Box Build Assembly
100% AOI test and X-ray test for BGA
IC programming
Components cost-down
Function test as custom
Protection technology
Got a Project Ready for Assembly? We're just a Click Away
We understand fast, efficient, high-quality circuit board assembly is critical to the success of your business, that's why we offer this one-stop solution for all your PCB assembly needs. You can get a very quick PCB production price by clicking the below button. Please read our Preorder Checklist to make sure your PCB design file and BOM has everything we need. For a faster turnaround on your quote, we would recommend you download our BOM template and fill in your required components info accordingly.
Get a free PCB Assembly quote today!
We are always happy to share more information about our PCB solder services and discuss custom PCB population projects. Reach us if you have any questions or concerns.